EveryYouth is the new national charity for young people experiencing homelessness and is recruiting its first independent trustees. We are seeking applicants who are dynamic, diverse, and committed to helping the most marginalised young people in our society.
What is a Trustee?
Trustees are responsible for ensuring EveryYouth achieves its charitable objectives and is well run. Trustees do this by supporting the Chief Executive and Senior Leadership Team to deliver its agreed vision and purpose. We are seeking four (4) individuals who can strengthen the Board of Trustees and help EveryYouth achieve its potential.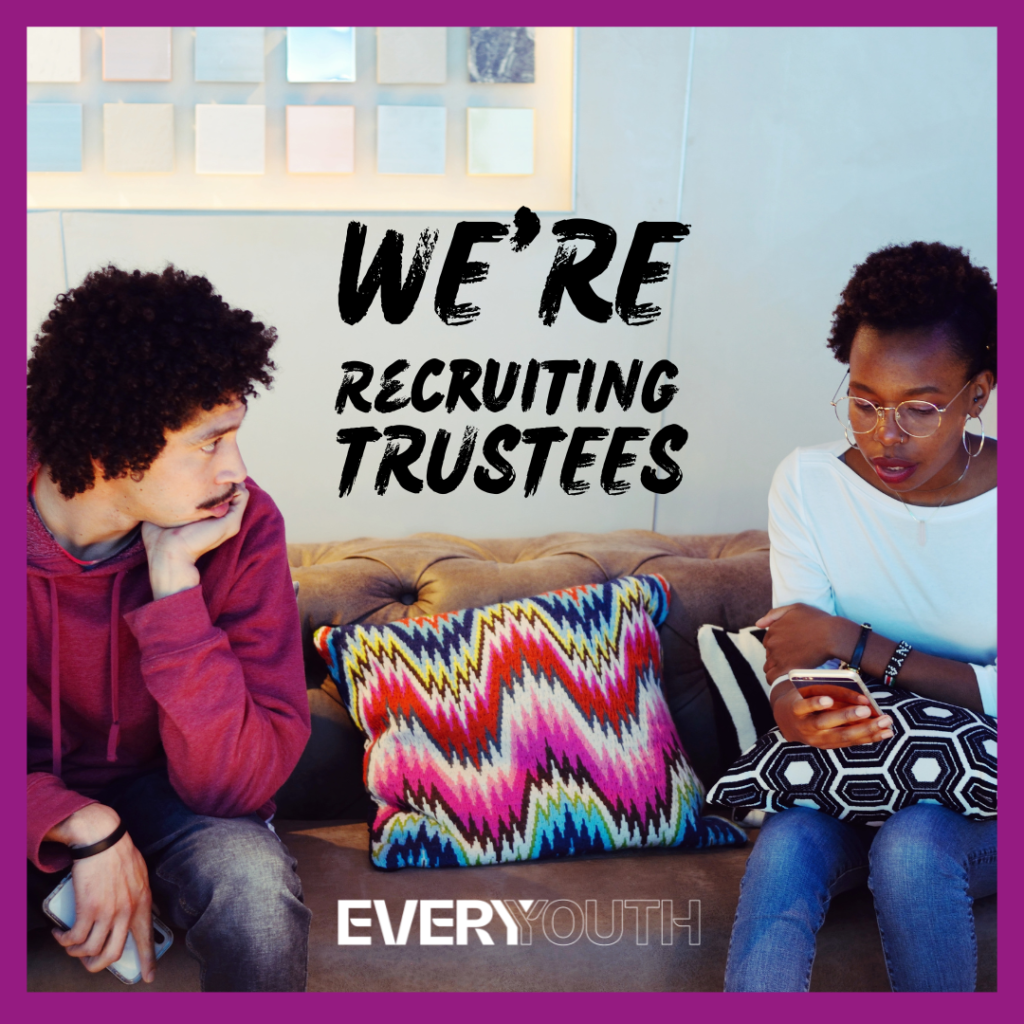 What are the responsibilities of an EveryYouth Trustee?
Ensure EveryYouth is carrying out its purposes for the public benefit
Comply with EveryYouth's governing document and the law
Act in EveryYouth's best interests
Manage EveryYouth's resources responsibly
Act with reasonable care and skill
Ensure EveryYouth is accountable
How to apply
For more information about the role and how to apply, please click here