Context: Is there really a housing crisis in the UK?
It's official. The average rental prices have reached an all-time high[1]. Available tenancies are being filled at record rates[2] and prices are up 30% from 2019[3].
As a result, more young people than ever are facing an impossible struggle to secure a home of their own and are being placed in temporary accommodation[4].
Jack Willmott, housing staff in Bristol said: "We have seen a sharp rise in rent prices over the last year in Bristol, with more people on higher incomes that are now at risk of homelessness due to unaffordable rent."
Anne Johnsen, housing staff in Norfolk said: "Private rents in Norwich reached an all-time high in 2022 and the Norwich rental market has also lost 1,034 rental properties in this year. (Source: Watson's Property Homepage).
The increase in rental income tax, an increase in holiday lets, stamp duty for landlords and interest rates all culminate to make being a landlord a less appealing business venture than before".
What is a rental guarantor?
Even if someone is able to find and afford a place to rent, there is a final hurdle of securing a rental guarantor.
A rental guarantor is someone who agrees to pay your rent if you don't pay it, for example a parent or close relative.
If you don't pay your landlord what you owe them, they can ask your guarantor to pay instead. If your guarantor doesn't pay, your landlord can take them to court[5].
A guarantor usually must be over 18, living in the UK with a good credit history and have a certain amount of income[6].
How does a guarantor requirement impact young people?
The young people we support are rarely able to secure a guarantor that meets the threshold i.e. a close adult who has enough income to become a guarantor. As a result, many a required to pay 3-6 months rent upfront or risk being excluded from the rental market altogether. For young people who are taking the first steps towards independence, this can be an impossible task.
Jack Willmott said: "Over the last year we've seen an increase of landlords asking potential tenants for guarantors, even when they meet the income threshold to afford a tenancy. This is problematic for young people trying to find housing as we find lots of those we work with do not have willing guarantors to help them, and those that are willing are not earning enough to meet the guarantor income thresholds (which are absurdly high)."
Anne Johnsen said: "Students are one of the main groups of renters facing the brunt of the current rental market situation. We are working with students who have little or no parental support and are facing financial hardship to help them gain access to the rental market and continue their studies.
One problem in particular is that students are often expected to have a guarantor (usually a parent or older family member) to secure a rental agreement. If they don't have this, they face the requirement to provide several month's upfront rent, often running into thousands of pounds."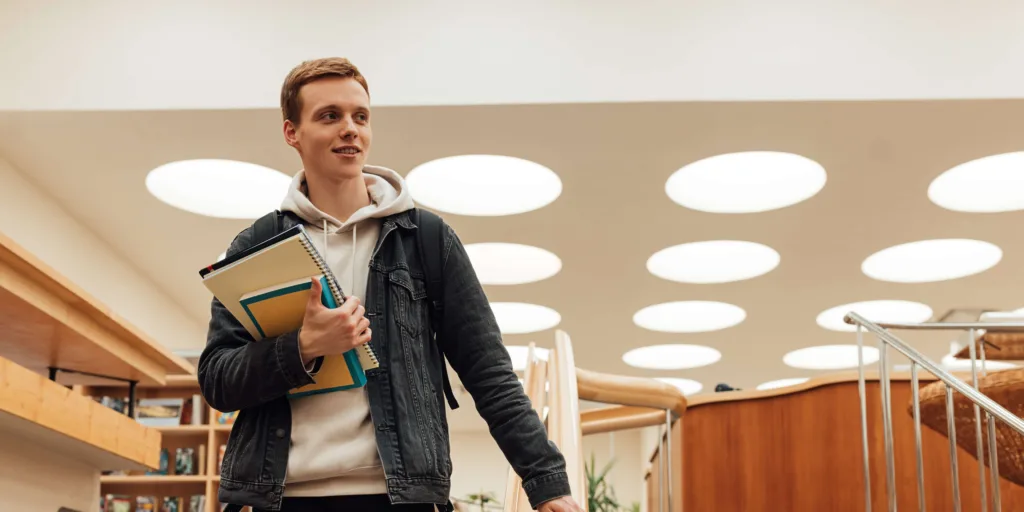 Who is affected by the housing crisis?
One young man Felix, who is a student in Norwich spoke to us about his experience trying to secure a place to rent whilst studying:
"Having a roof over your head should be one of the basics that you require to live. However, students who could pay rent with their student loans have to consider dropping out because they don't have adults in their lives in full-time jobs.
It can take the focus off from university and instead puts pressure to find a large sum of money that is demanded by landlords. I have been talking to other students, and even international students who face the same problem as they don't have people living in the UK to act as guarantors, which can make international student expenses even more expensive than they already are.
The audacity of the system to penalise students without an adult to back them up financially can prevent students from aspiring to anything better. Without the help of charities, students like me wouldn't have had a chance to continue their courses. The system shouldn't have to rely on charities if individuals can pay afford to pay their rent. It needs to change."
What can we do about this housing crisis?
Despite the odds stacked against us, we are doing all we can at EveryYouth to help young people secure a home of their own.
Our Housing Fund provides young people with financial support they need to secure a tenancy. That could be a rental deposit, rent upfront or essential items to furnish a home.
Our Future Builders programme works with local authorities to acquire neglected properties to renovate them into homes for young people. This provides young people with the opportunity to participate in education, employment and training opportunities and gives them access to truly affordable accommodation.
We are working with frontline staff to find new and innovative solutions to the problem that requiring a rental guarantor poses. Help us by spreading the word on this often-neglected aspect of our housing crisis!
---
[1] The Independent: https://www.independent.co.uk/news/uk/home-news/average-rents-high-rightmove-mortgage-b2379096.html
[2] BBC News: https://www.bbc.co.uk/news/business-66246223
[3] The Independent: https://www.independent.co.uk/news/uk/home-news/average-rents-high-rightmove-mortgage-b2379096.html
[4] BBC News: https://www.bbc.co.uk/news/uk-66296333
[5] Citizens Advice: https://www.citizensadvice.org.uk/housing/renting-a-home/using-a-guarantor/
[6] Halifax: https://www.halifax.co.uk/mortgages/help-and-advice/renters/who-can-be-a-guarantor-for-renting.html